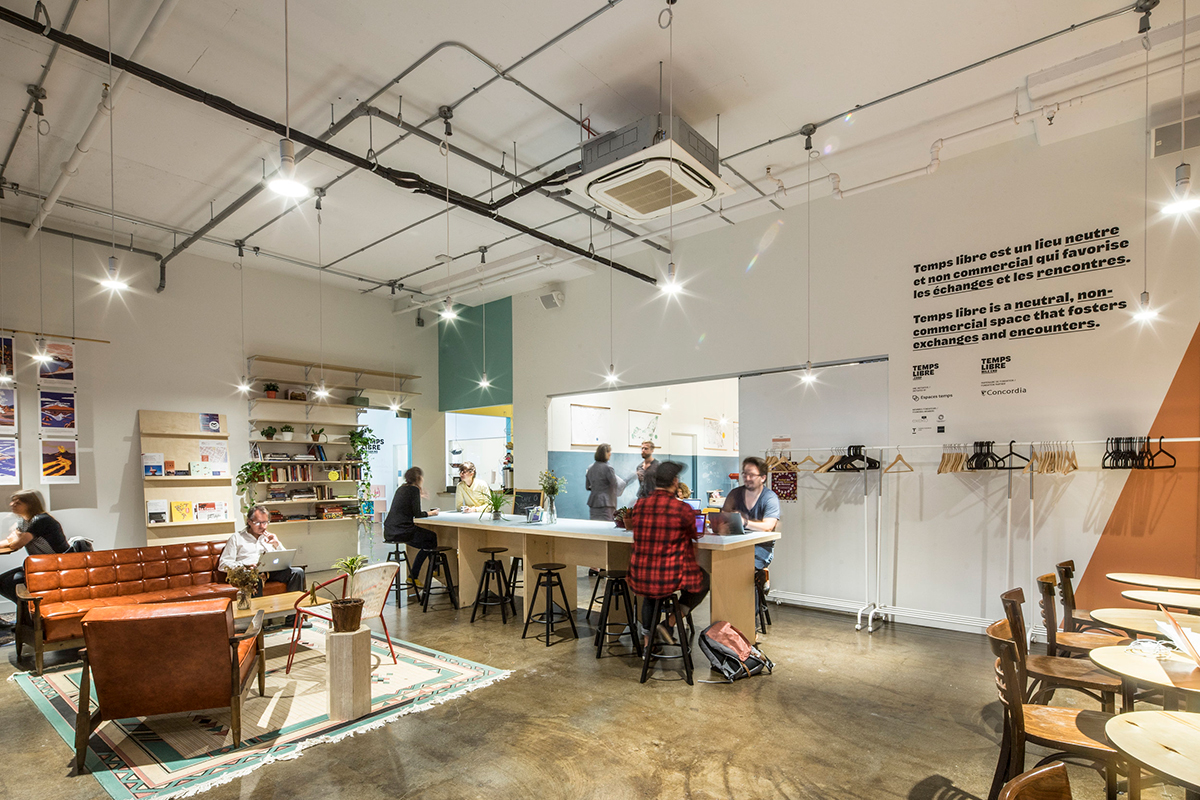 Temps libre is a neutral, non-commercial space that fosters exchanges and encounters.
Locals, students, artists, entrepreneurs, passers-by: Temps libre's public space is at the disposal of anyone and everyone, freely and at no cost. Come read, play, study, discuss your ideas, join in an activity, advance on your projects, or meet up with your friends and colleagues. We offer unlimited WiFi, not to mention free coffee and popcorn.
Temps libre offers a warm and friendly venue shielded from commercial interests. Its function is to provide an office for the officeless, a meeting ground for local initiatives, a neighbourhood work and study area, a pit-stop for families. A bright and bustling microcosm in the heart of the Mile End.
The public space is managed by the Temps libre Co-op, whose mission is to contribute to the emergence of friendly, commercially-neutral spaces that benefit the communities around them. The public space's main source of funding comes from the revenue generated by the coworking space.
ADdRESS
5605, avenue de Gaspé
Suite 106
Montréal, QC
H2T 2A4
opening hours
Monday to Friday
10 AM to 6:30 PM